Phoenix Plastic Folding chair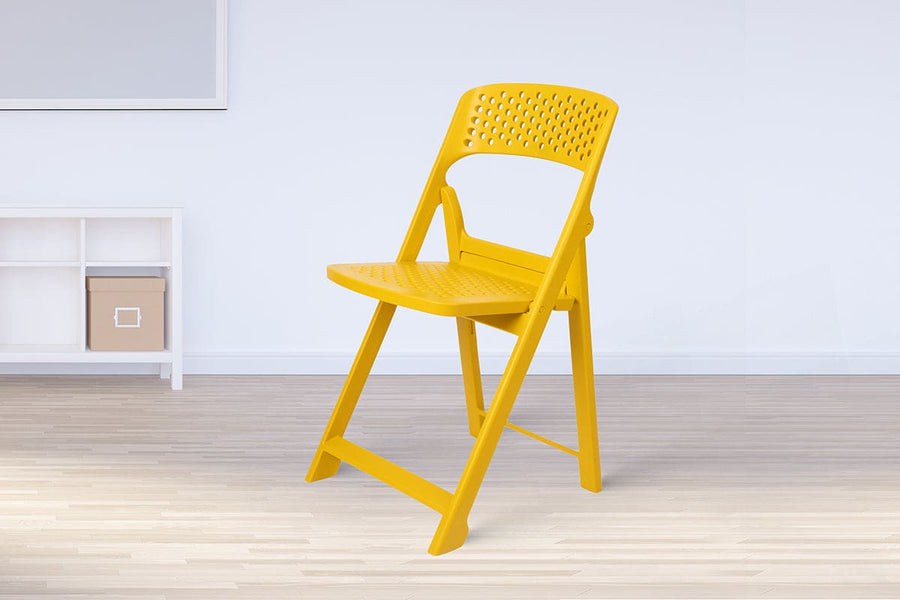 Phoenix Plastic Folding chair
Free Delivery
Top Brand
30 Day's Money Guarantee
10 days Replacement
Secure transaction
Regular price Rs. 2,368.00 Sale Rs. 3,315.00
Unleash the Colors of Life
Are you in search of the perfect seating solution that effortlessly blends style, comfort, and functionality? Look no further! The Phoenix Folding Chair is here to revolutionize your seating experience, whether you're at a cafe, restaurant, terrace, office, or even hosting an event. This remarkable fully plastic folding chair, brought to you by Italica, is a beacon of vibrancy that promises to elevate any indoor or outdoor setting.
 Fold, Stack, and Savor Space 
Say goodbye to cramped spaces and hello to seamless versatility. The Phoenix Folding Chair is ingeniously designed to be foldable and stackable, ensuring it finds a place in every nook and cranny of your home, workplace, or business. Its wide range of applications extends from cafes to picnics, making it the ultimate choice for those who demand both style and convenience.
Elevate Your Space, Elevate Your Life
With its eye-catching colors and elegant aesthetics, this chair will not just seat you; it will elevate your surroundings. Crafted from high-quality plastic, the Phoenix Folding Chair strikes the perfect balance between lightweight portability and robust durability. Its breathable ventilated design is ideal for outdoor use, ensuring you stay comfortable while enjoying the fresh air.
A Chair That Adapts to Your Needs
The Phoenix Folding Chair is more than just a seat; it's a space-saving marvel. Whether you're running a boutique cafe with limited space or hosting a small-concept banquet, this smart, colorful chair will rise to the occasion. Need extra seating for surprise guests? No problem! Unfold and unleash the comfort.
Features That Make a Difference 
Foldable & Stackable: Save space and adapt to your needs effortlessly.
Easy to Clean & Maintain: No fuss, just a quick wipe and it's as good as new.
High-Quality Plastic: Lightweight yet strong and sturdy, built to last.
Vibrant Colors: Infuse life and style into any setting.
Ventilated Design: Perfect for outdoor use, keeping you cool.
Locking System: Easily fold and unfold with confidence.
Rubber Stoppers: Prevent sliding, wobbling, and floor damage.
Resilient & Stable: Endures weight while maintaining stability.
The Phoenix plastic folding chair is not just a chair;
it's a statement. Elevate your space, save space, and experience the magic of vibrant, practical, and economical seating. Whether you're catering to a crowd or just enjoying a cozy corner, the Phoenix Folding Chair is your go-to solution.
Don't miss out on the opportunity to add a pop of color, comfort, and convenience to your life. Elevate your seating game with the Phoenix Folding Chair today!
Shipping Information:
Products will be shipped via our 3rd party Logistics team within 3 – 4 days. After shipping, the product will be delivered in 7 – 12 days. On dispatch, you will be provided with an AWB number to track your shipment. You can also reach out to us at support.ecom@italica.com or call us on +91 93144 11101 for more details while your order is in transit.
Return & Refund Policy:
In case you receive damaged / defective products we will send an immediate replacement free of cost. All our products carry a 1-year warranty against manufacturing defects.
We're Everywhere around You
Homes
Public Spaces
Hospitals
Schools
Commercial Spaces
Cafe
Events
Workspace