Oxy Series 5214 Plastic Chair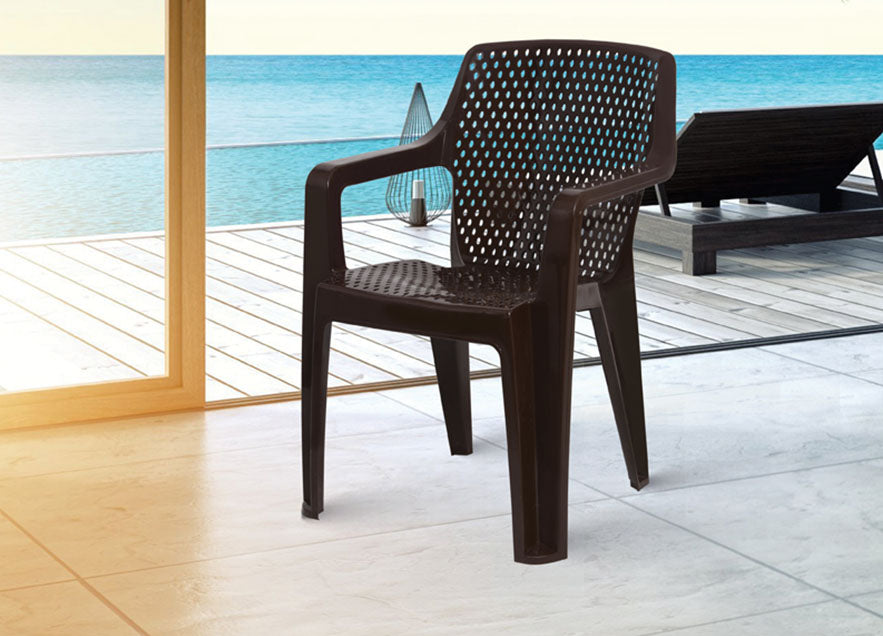 Oxy Series 5214 Plastic Chair
Free Delivery
Top Brand
30 Day's Money Guarantee
10 days Replacement
Secure transaction
Regular price Rs. 2,025.00 Sale Rs. 3,240.00
Oxy series plastic chair with a design twist. Check out our range of cool and peppy colors in this wonderful outdoor plastic chair. This fully ventilated plastic chair is a sight for sore eyes and exactly the place where you want to relax after a hard day's work.
Dimensions: 813H X 545W X 440D
Product Details
Finish:  Glossy
Style:  Modern & Contemporary
Warranty:  2 Year Manufacturing Warranty
Number of Parts:  1
Material:  Polypropylene (PP)
Assembly Instructions:  No Assembly Required
Disclaimer:  Product colour might slightly vary due to photographic lighting sources or your monitor settings.
Shipping Information:
Products will be shipped via our 3rd party Logistics team within 3 – 4 days. After shipping, the product will be delivered in 7 – 12 days. On dispatch, you will be provided with an AWB number to track your shipment. You can also reach out to us at support.ecom@italica.com or call us on +91 93144 11101 for more details while your order is in transit.
Return & Refund Policy:
In case you receive damaged / defective products we will send an immediate replacement free of cost. All our products carry a 1-year warranty against manufacturing defects.
We're Everywhere around You
Homes
Public Spaces
Hospitals
Schools
Commercial Spaces
Cafe
Events
Workspace