Contact Us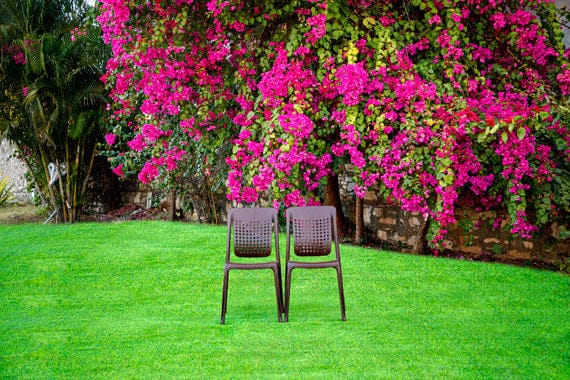 Plastic Furniture Set 2109/9509
Free Delivery
Top Brand
30 Day's Money Guarantee
10 days Replacement
Secure transaction
Regular price Rs. 5,299.00 Sale
This combo promises supreme comfort along with effortless style. Specially designed to give your back the support to comfortably sit and work, Spine care plastic chair without arms is tested and recommended by doctors to provide you aesthetic and comfort in a luxurious way. A perfect addition to your work and study setups. Add it to this rectangular sleek and stylish plastic table. You get the recipe for comfortable style. This plastic table with wheels is lightweight and easily portable. It is also stylish and multipurpose. It is a great addition for all indoor and
Chair Model: 2109
Finish:  Matte
Style:  Modern & Contemporary
Length:  480 mm / 48 cm / 18.9 in
Breadth:  400 mm / 40 cm / 15.7 in
Height:  890 mm / 89 cm / 35 in
Seating Height:  440 mm / 44 cm / 17.3 in
Warranty:  1 Year Manufacturing Warranty
Weight Holding Capacity:  150 kg
Number of Parts:  1
Material:  Polypropylene (PP)
Assembly Instructions:  No Assembly Required
Table Model: 9509
Finish: Glossy
Style: Modern & Contemporary
Length: 810 mm / 81 cm / 31.8 in
Width: 455 mm / 45.5 cm / 17.9 in
Height: 495 mm / 49.5 cm / 19.5 in
Seating Height: NA
Warranty: 1 Year Manufacturing Warranty
Weight Holding Capacity: 100 kg
Number of Parts:  (Pending)
Material: Polypropylene (PP)
Assembly Instructions: Eazy Assembly. Instructions in the Box.
Disclaimer:  Product color might slightly vary due to photographic lighting sources or your monitor settings.
Shipping Information: 
Products will be shipped via our 3rd party Logistics team within 3 – 4 days. After shipping, the product will be delivered in 7 – 12 days. On dispatch, you will be provided with an AWB number to track your shipment.
You can also reach out to us at
support.ecom@italica.com
or call us on
+91 93144 11101
for more details while your order is in transit.
Return & Refund Policy:
In case you receive damaged / defective products we will send an immediate replacement free of cost. All our products carry a 1-year warranty against manufacturing defects.