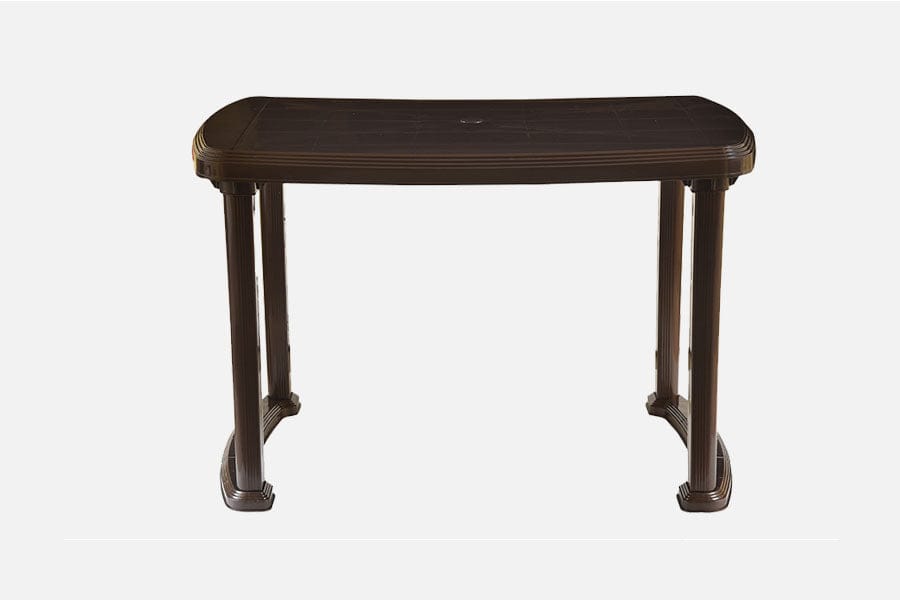 9502
Free Delivery
Top Brand
30 Day's Money Guarantee
10 days Replacement
Secure transaction
Regular price Rs. 2,430.00 Sale Rs. 4,860.00
A classically designed dining table from Italica is a perfect addition to your dining or living room as well as outdoors to keep food and different usages. This is a strong, durable, and economic addition to your home furniture.
A wide range of tables with and without wheels. Italica's versatile tables can be used for multiple purposes such as dining, tea and snacks, studying etc.
Dimensions: 750H x 700W x 1120L
Product Details
Finish:  Glossy
Style:  Modern & Contemporary
Length:  1120 mm / 112 cm / 44.1 in
Breadth:  700 mm / 70 cm / 27.6 in
Height:  750 mm / 75 cm / 29.5 in
Seating Height:  NA
Warranty:  1 Year Manufacturing Warranty
Weight Holding Capacity:  100 kg
Number of Parts:  7
Material:  Polypropylene (PP)
Assembly Instructions: Eazy Assembly. Instructions in the Box.
Disclaimer:  Product colour might slightly vary due to photographic lighting sources or your monitor settings.
Shipping Information:
Products will be shipped via our 3rd party Logistics team within 3 – 4 days. After shipping, the product will be delivered in 7 – 12 days. On dispatch, you will be provided with an AWB number to track your shipment. You can also reach out to us at support.ecom@italica.com or call us on +91 93144 11101 for more details while your order is in transit.
Return & Refund Policy:
In case you receive damaged / defective products we will send an immediate replacement free of cost. All our products carry a 1-year warranty against manufacturing defects.
We're Everywhere around You
Homes
Public Spaces
Hospitals
Schools
Commercial Spaces
Cafe
Events
Workspace