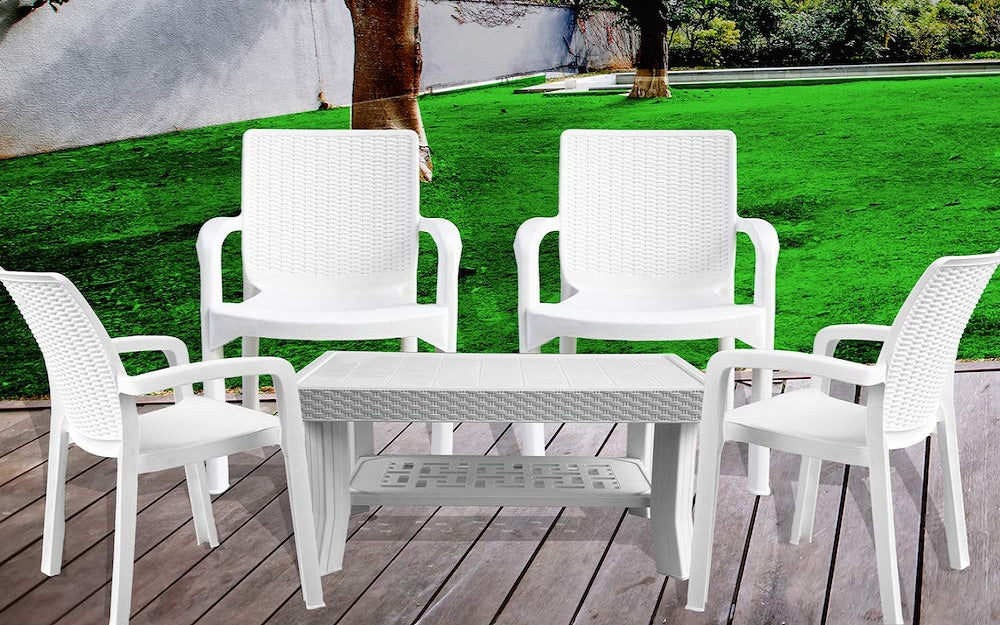 The Monsoons Are Here! Let's Make Some Clever Choices This Season
Monsoon is here, and it's here in full throttle. Love it or hate it, monsoons mean a lot of indoor time. Be it work-from-home or cancelled plans with friends because of heavy rainfall, you'll be spending a lot of your time at home in the coming days. How do you make the best of it? – By simply making your home monsoon-ready. Here's how you do it!
Make a cosy corner!
If you're spending most of your time indoors, you better find a nice corner to relax and enjoy the rain outside. Take a look at this sun lounger. While it's an amazing piece of furniture to enjoy the outdoors during the summer, the sun lounger from Italica can be ideal furniture to relax on with a hot cup of coffee and a nice book on a rainy day.
Set up a comfortable work space
Welcome to adulthood where rainy days don't mean holidays. It's work-from-home time, and you better set up your workstation at home. But here's the thing: working from home is fine as long as you're not distracted. Don't ever make the mistake of working out of your bed or the sofa. Always find a plastic table and chair. Make sure your chair is designed well enough to support your back for a good 7-8 hours.
Keep the water and mud outside the house
If there are people coming in and out of your house during the monsoons, you'd know how water dripping from their umbrellas makes the floor all wet and eventually muddy. All you have to do is put a plastic crate outside your house where all umbrellas and raincoats can be stored. You can keep a separate crate for wet shoes if you like.
Take care of your trash
Monsoons come as a relief but there are a few issues that tag along too. One of them is stinky dustbins. It is because of the extra moisture in the air, dustbins smell worse during monsoons. Not only is it a foul smell but it's also something quite unhygienic. So if you have been planning to change your dustbin for a while, now is the time. Get a big, good quality plastic waste bin with a lid that doesn't let the smell escape.
Make the best of the rains
It's not unknown to anyone that our country is facing a huge water crisis and it's only going to get worse. You may or may not live in an area that is currently affected by the shortage of water but it's our responsibility to make the best of the rainwater. Storing rainwater, even in small quantities is a great step that we can take to battle the situation. We can check our use of running tap water as well as help our neighbors this way. Why not put a large plastic storage bin outside your home and store some water when it is raining cats and dogs?
Doesn't have to be all indoors
Just because it's raining outside, doesn't mean you have you to spend every minute indoors! If you want to enjoy the gentle pitter-patter, the mild petrichor and the cool breeze at your porch, terrace, backyard or garden, go ahead. Set up nice plastic furniture set with plastic chairs and tables on your terrace with a large overhead umbrella, and enjoy a warm cup of coffee and snacks with your loved ones. Or, simply set up a plastic chair in your balcony, and enjoy the view while sitting on a chair with your feet rested on the railing. Sounds perfect, doesn't it?