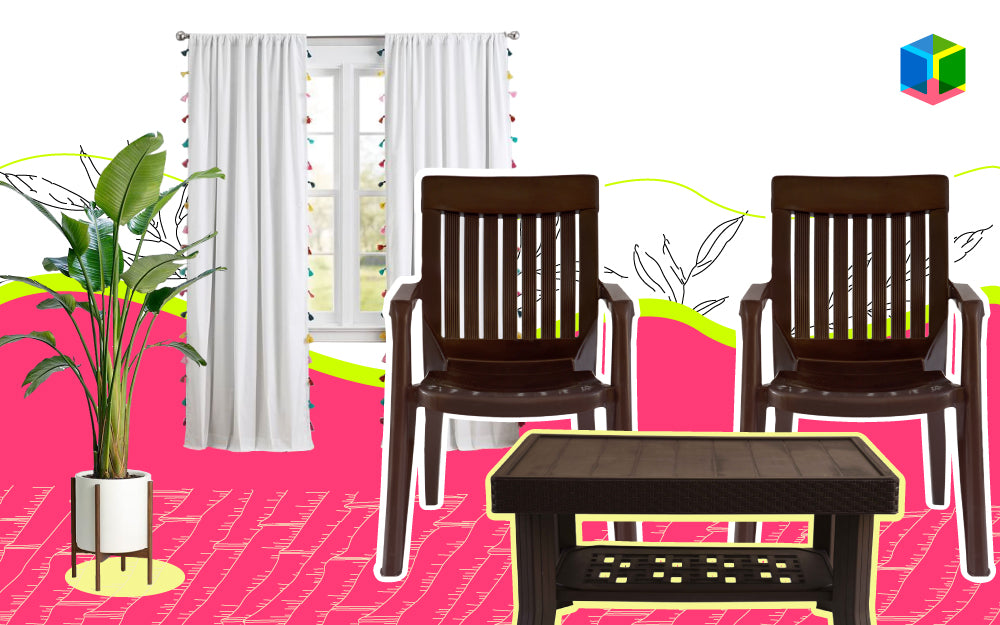 How To Make A Stylish Home That Doesn't Cost The Earth
Today's youth knows the cost of nature. They have been handed down a dying world by the baby boomers. While property rates are soaring high and even renting costs an arm and a rib, this generation needs to be careful about the choices it makes.  A 16-year-old Swedish girl's fierce speech about climate change has rattled the political world, and has inspired millions of common people all over the world. If we're even a little bit inspired by the formidable Greta Thunberg, it's time we kept nature first. We have no choice but to be responsible when doing the interiors. There are a lot of simple, eco-friendly ways of making your space look beautiful and homely. Let's take a look at some ideas.
A plant will make a lot of difference
There's nothing as pleasing to the eyes  as plants indoors. It instantly brings the outside in, giving your room a fresh vibe. Well maintained, well trimmed plants in beautiful planters can get you a look that no expensive interior designing can. Fiddle leaf figs with their leathery leaves can instantly bring a tropical look to your house interiors. You want an earthier look to go with that? Use woven pots for your plants.
Lights and more lights
No, we don't mean fill up your room with blinding neon lights – that'd be quite counterproductive in this case. Get as much natural light as possible in your house raise the vibe of the house. Expand the windows, use glass doors instead of solid ones, paint the walls with light colours and use lots of mirrors to reflect light. The more light there is in the room, the more beautiful and fresh it looks. When there's daylight, why not make the best of it?
Ever thought of jute curtains and covers?
Jute is one of the most comfortable and relaxing materials for curtains, drapes and general covers for furniture. It blends naturally with the room colours, and they're extremely durable too. Indigenous artists make beautifully patterned jute products that are very uncommon and easily set your interiors apart from the rest.
Plastic furniture is the way to go!
Yes, you heard it right. How long are we going to contribute to the rampant deforestation for wooden furniture? It's time we left the trees alone. Switch to plastic chairs and plastic tables for a better home and a better world. Plastic furniture come in a wide range of colours and designs ready to add the perfect flavour to all kinds of interior themes.
Let the floors be of bamboo
Get that classic wooden look on your flooring without using wood. Bamboo is firm, sustainable and incredibly stylish. Not to mention it's way cheaper than hardwood flooring. Sharp knives, high heels or tools cannot easily damage your bamboo flooring – it's perfect for any room. When bamboo is harvested, only stalk is cut, while the roots remain planted in the soil, which makes it a sustainable resource.
These were just a few ideas on how you can design your interiors with keeping the environment in mind. There are plenty of other ways too. Let's get creative.
Let us know your thoughts on this article