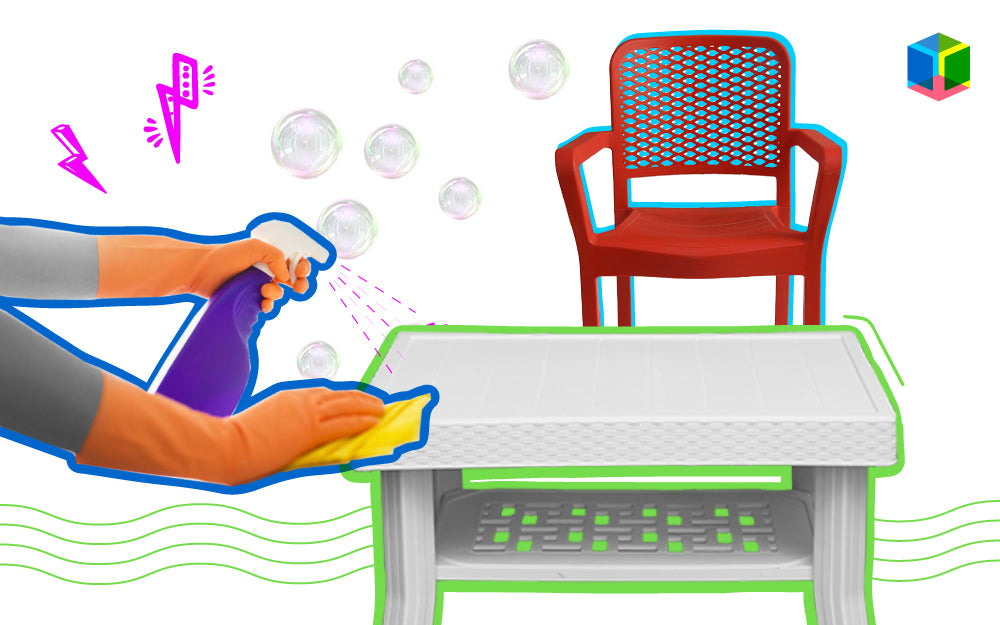 How To Clean And Maintain Restaurant Furniture
Your restaurant is only half as good as the food you offer. The rest of the charm depends on the ambiance, and the furniture determines a major chunk of that. If you're a sound businessman, you'd focus on the least depreciation of your restaurant furniture. This is why maintenance of your furniture is of utmost importance. Now there are a few tricks to the trade. Learn them well, and maintaining the restaurant will get much easier than it seems.
Teach your employees the art of handling restaurant furniture
While the right cleaning process is very important for different kinds of furniture, your employees must be sensitized about the correct way to handle the furniture. This extends the longevity of the furniture by several years. First of all, your employees should know the right way to move around a chair and a table is to lift them and carry them from one place to another – never drag them across the floor. Dragging them not only ruins the legs of chairs and the tables but also damages the floor. In case you have hardwood flooring on your restaurant, make sure the chairs and tables are removed before cleaning the floor. This is advised because some of the products used for cleaning the floor may not be compatible with the material of the furniture, and might lead to clouding, staining or some other form of damage. It is also very important to make sure that you don't use any cleaning product that is too abrasive on your furniture. Most importantly, the seating arrangement in your restaurant should be cleaned, vacuumed or wiped down at closing, and any damage or instability noticed in this process should be immediately informed to the management.
Caring is the key
While it's very important to choose the right kind of furniture cleaner, it only forms just part restaurant furniture maintenance. It needs more attention to provide proper care of your restaurant furniture. When it comes to upholstery or fabric, it's recommended that you follow the instructions provided by the manufactures to avoid any sort of damage. It's also a good idea to spot test a cleaning product. You should spot test on an area that isn't visible to the customer. It's always advisable to stay away from using sharp tools or objects that could damage the furniture. Abrasive cleaning tools such as hard bristle brushes and sandpaper can be dangerous for wooden and metal furniture. However, the chances are less on plastic chairs and plastic tables. Do not use any sharp tools or objects that could cause damage to your chairs. Avoiding abrasive cleaning products is critical to protecting your furniture, especially wood and metal chairs. If you're not sure what kind of cleaning products to go for, stick to soap and water to be on the safe side. Make sure you check the screws of the furniture once every month. If they get loose, tighten them immediately.
Here are a few tips on choosing the right kind of cleaning product depending on the kind of furniture you use:
Use a mixture of dish soap and warm water to clean your wooden restaurant furniture. Gently wipe the surface off and dry thoroughly when finished. It's important to avoid citrus-based products as they can strip the finish. It's also recommended that you use furniture polish every three months. Whatever product you're using, don't change the brand between cleanings as this may cause the wood to take a cloudy appearance. Dust the chairs regularly and wipe off the dust against the grain treating the chairs with paste wax every four months is also a great way to disguise minor damages and small scratches. In case there are spots or burns, use ammonia to get rid of them but do a quick spot test before that. To get rid of water rings, use steel wool and paste wax. 
When it comes to metal furniture, it's best to use non-abrasive household cleaning products or simply mild soap and water. All you have to do us spray the solution on the furniture and wipe dry with a cloth. However, you have to make sure that the cleaner doesn't dry on the surface as it may damage the finish. Remove the dirt build-up with a soft-bristled brush. 
For upholstery and fabric, you should use a vacuum attachment and a dry towel. Blot up spills with the towel and clean the dirt and dust off the surface with the vacuum. 
Plastic furniture probably requires the least amount of products and techniques when it comes to maintaining restaurant furniture. Use non-abrasive household cleaning products or mild soap and water. Simply spray the solution on the plastic and wipe it dry. 
That's all you need to know about keeping your restaurant furniture squeaky clean.