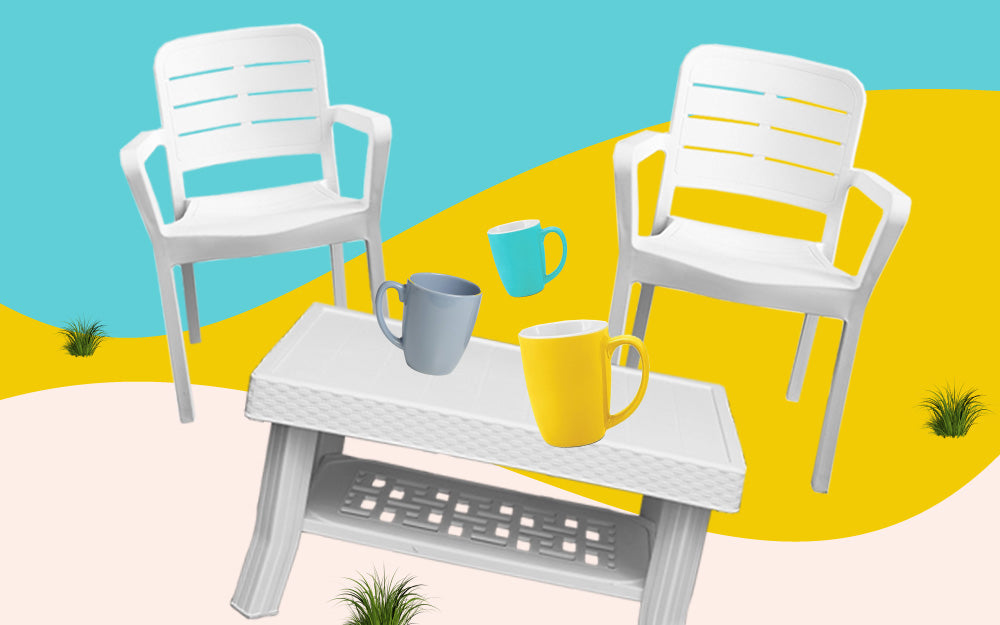 5 Quick Furniture Pro-tips To Spruce Up Your Outdoors
Do you have a nice little lawn outside your house that you want to spruce up? Be it a patio, an outdoor deck or a garden, there are a few things you can do to totally change the vibe of your outdoor setup. Let's find out what they are.
A hammock
If you're one of those fortunate ones who have trees in their garden, a hammock is an excellent way to liven up the space. Tie it between two trees or posts, and enjoy the cool breeze of the summer evenings in your garden. Keep a nice plastic table right beside the hammock so that you can reach out for a cup of coffee or a book whenever you feel like.
A plastic sunlounger
If don't have trees or poles to tie a hammock, don't worry, we have something better for you. A plastic sunlounger may not let you swing in the air like a hammock but it is definitely relaxing. Call your friends over and watch them soak up the sun in your garden, refusing to go back indoors. Plastic sunloungers are perfect for enjoying a drink or two with friends and family on a holiday. Italica's plastic sunlounger is light, sturdy, and not to mention, extremely pleasing to the eyes.
A coffee set
If you have a nice outdoor space, make sure you and your family make the best use of the fresh air outside. It is highly advisable that you have your breakfast or evening snacks outside. Lay out a beautiful set of plastic chairs and table that not only looks majestic but are also resistant to the changing conditions of the weather. Italica has the perfect plastic outdoor furniture set, which would be ideal for a garden setup.
Plastic Stools
There are many ways of adding an unusual flair to your outdoors. Adding plastic stools to your porch, patio, courtyard or garden area is also a very unique idea to glam up the look. They are perfect for sitting down to enjoy the setting sun, sipping a cup of tea in the morning, getting some gardening chores done and so much more. All you have to make sure is that the stools are fashionable enough to amplify the vibe of your outdoors. Italica's plastic stools have a unique design and color combination that you may not have seen anywhere else. Unique, eye-catching stools that are also comfortable and sturdy can be a great way to jazz up your outdoors.
Plastic chairs
When you have a beautiful garden, you probably have a few support staff as well who take care of the maintenance. They may be your gardener, watchmen, servants etc. It would be a nice and sweet gesture to make sure that they have a nice seating arrangement as well. Therefore, investing in a few nice and strong plastic chairs for your outdoors can never go wrong.