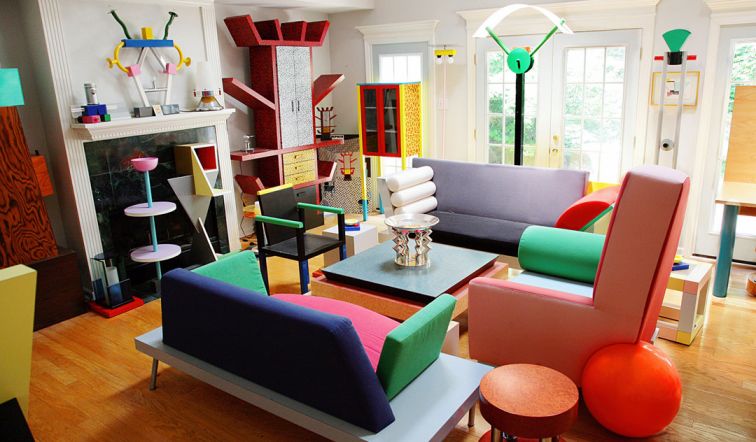 Affordable Yet Unique Ways To Get Sophisticated Interiors With Plastic
Gone are the days when interior design was all about grandiose installations. Today, the focus is to strike a perfect balance between functionality and aesthetics. Therefore, it's safe to say that it's more about transforming a home than making a home look good.  A lot of people believe that revamping the interiors would definitely mean a major dent in the pocket. It doesn't have to be that way if you're using the right materials. This is where plastic based products come into play. There are many ways in which you can use plastic furniture to get a sophisticated look for your interiors without spending a fortune. Let's look at some ideas.
Ghost furniture
One of the most interesting trends in the interior designing world, ghost furniture is a clever term for acrylic furniture. The colorless, transparent look of this furniture allows it to seamlessly merge with the interiors. Bringing together classic and pop elements, clear plastic furniture also creates the illusion of a larger space. The transparency of the furniture makes is easily adjustable with all kinds of interior colors.
PVC panels
You must have seen something common among the modern homes and offices that you have visited lately – PVC panels on walls and ceilings. Yes, PVC panels are quite the rage in the interior designing world, and the reasons are quite obvious. They are easy to install, strong yet lightweight, water-resistant, fire retardant, durable and most importantly recyclable. But that's not all, the main attraction lies in the absolute abundance of colors. No other material can give the liberty of experimenting with colors as PVC panels can.
Plastic decorative room dividers
A favorite among millennial, these make for a very innovative, ingenious yet aesthetic interior design. A perfect solution for smaller space, and studio apartments, plastic decorative room dividers are a perfect example of functionality and aesthetics.  With a vast range of design and color options available online as well as in brick and mortar shops, these plastic installations are bound to give your interiors a stylish edge over others.
Plastic Kitchen trolley
With modular kitchens being in vogue, it's only evident that kitchen interiors are a very important part of the overall design of a house. While the modular kitchen takes care of the cabinets, there are a few more things that can be used to spruce up the kitchen interiors. Be it in restaurants or homes, plastic kitchen trolleys or plastic food and vegetable trolleys make for remarkable furniture that not only add to the aesthetic appeal but also make life much easier.
Plastic Stools
Little things make a lot of difference when you're trying to make an impression with your interiors. While big furniture such as sofas, couch of dining tables are obviously important for the look, smaller furniture such as stools add a more subtle touch to your decor. Plastic stools with interesting shapes and aesthetic color combinations that compliment the walls, or the carpet or the general background of the room can go a long to achieve that perfect interior.
As you can see, there are many ways to achieve that classy interior look with plastic, and surely doesn't have to be expensive.